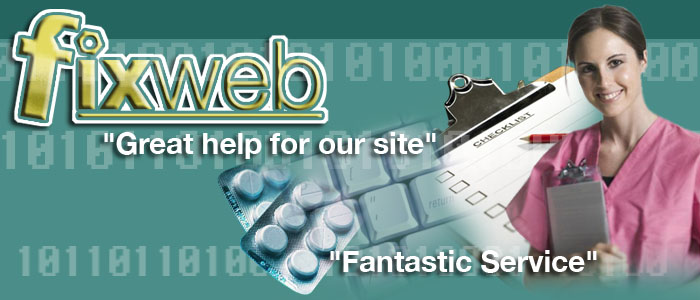 Home

Search Engines
Google Optimising

Testimonials

Questions
Search Engines

We will check the written content of your site against your keywords and categories to ensure you have the best chance of getting better google ranks. We ensure your site is search engine friendly with Google, Yahoo, MSN etc.
More…


What Links Does Your Site Have?

We will find your current links to and from your site, and suggest additional link strategies to help with better search engine results.
More…
What Does it Cost?

A full evaluation of your website will cost
£95
. Tell us your website address and we'll send you a full report within
48 hours
to your email address. We'll suggest methods how your website can improve its performance in Search Engines like Google.
Questions
Heres a few questions we have been asked
Q. Who tests my site?
A. People do. We use a series of tests, manually 'eyeball' your code and write the reports.

Q. How long will my report take?
A. A full report will be within your intray with 48 hours. We evaluate and test your website manually and work office hours Mon-Fri 9am - 5pm. So please bear this in mind if the report is submitted 11pm friday night!

Q. What access do you need?
A. None. We can access your website and perform our evaluation without FTP or Passwords to websites. Let us know your website address though - so many people forget!

Q. What do you test?
A. How your website works and how it can be improved. Our reports are very comprehensive and will tell you lots of information to improve your Search Engine rankings.

Q. Will I understand the results - I'm not a techno?
A. Yes. We write our reports in plain english. No techno babble

Q. My site isn't very good/will you just slate my website design?
A. That doesn't matter. We are not here to critique your design skills we write our reports based on how your website works - not how it looks. If pictures or text display wrong within certain browsers that may effect the performance of your website, though we'll point this out.

Q. After my report, what next?
A. You will have your report, you can take our advice on improvements and make them yourself, get your website designer to implement the changes or we can quote on these improvements. You are not obliged to use us whatsoever.

Q. Do you design websites?
A. Our service offers to improve your current website, if you would like a brand new site contact our creative website designers



Plus loads more. With all your competitors also available on the net, is your site successfully competing against theirs, or would you prefer the advantage?

The solution is here with Fixweb. We offer a full written report on your website, with suggestions how it can improve. Simply click on the Paypal Buy Now link on the left panel, and list your website URL (address). We will invoice you securely via Paypal to the email address you give us.

We guarantee to improve your websites performance after implementing the report results!
Simple More?