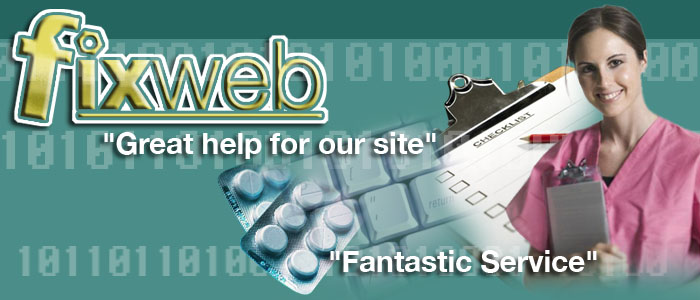 Home

Search Engines
Google Optimising

Testimonials

Questions
Search Engines

We will check the written content of your site against your keywords and categories to ensure you have the best chance of getting better google ranks. We ensure your site is search engine friendly with Google, Yahoo, MSN etc.
More…


What Links Does Your Site Have?

We will find your current links to and from your site, and suggest additional link strategies to help with better search engine results.
More…
What Does it Cost?

A full evaluation of your website will cost
£95
. Tell us your website address and we'll send you a full report within
48 hours
to your email address. We'll suggest methods how your website can improve its performance in Search Engines like Google.
Testimonials
Search Engine Optimisation
How's your website? Does it get good results without Sponsored Links or Google PPC? We can enhance your website within search engines - but don't take our word for it, looks what some of our customers have said...

"We no longer advertise within the local newspapers as we get all our enquiries through our website. This saves us hundreds of pounds a year. Our website is the best ranked within our area and continues to perform brilliantly."
JJ
"We were paying a different company to optimise our website, but were disappointed with our search results. Commissioning a report and then optimising our site had an immediate effect with our new page one ranking."
HA
"Customers struggled to find our site until we had a FIXWEB report. We are on Page One Google for numerous keywords searches and have seen an increase in site activity with new customers from both the UK and abroad."
CA
"We couldn't find our own website on Google, let alone potential customers! You have optimised our site and we can now compete better within the area."
BM
"A very difficult and competitive market, We are now placed firmly on Page One in Google backed up with a Page Rank of 4."
ML
"Top spot, Google. What more can we say? Brilliant!"
TH

"Our website couldn't be found very well in Google, since our report we knew where our site was failing. We took the decision to re-design our website, now we consistently feature in the top ten (first page) twice!!"
BG

Plus loads more. With all your competitors also available on the net, is your site successfully competing against theirs, or would you prefer the advantage?

The solution is here with Fixweb. We offer a full written report on your website, with suggestions how it can improve. Simply click on the Paypal Buy Now link on the left panel, and list your website URL (address). We will invoice you securely via Paypal to the email address you give us.

We guarantee to improve your websites performance after implementing the report results!
Simple More?